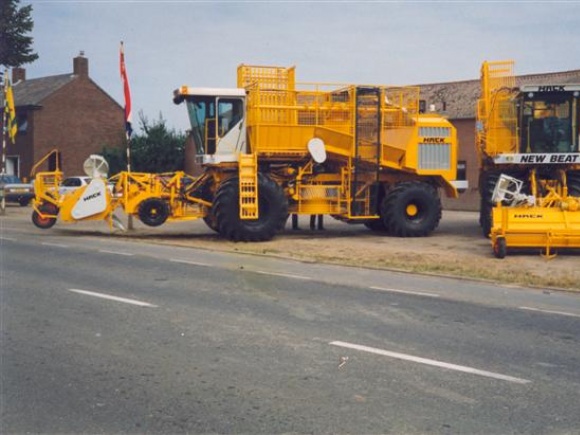 Hack Loonbedrijf
Loonbedrijf Hack is our agricultural contracting company. Here it all started in 1933. After generations, the company is still held by the family Hack. Over the years the company has grown into a full organization.
Different machines, such as sugar beet, potato and grass mowers are built by ourselves. Therefore we have an extensive range of machines and are many facets of the contract work represented.
We specialize in:
sowing, planting and harvesting including: potatoes, beets, onions, chicory, celery, carrots, grains, grasses;
mowing work on roadsides and ditches;
crane operations and earthworks;
In short, we are the right partner for various activities, which of course are all carried out by our skilled professionals.