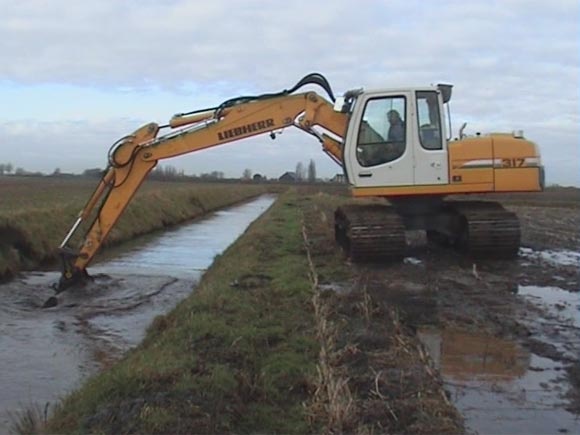 Land Development
We carry out work for:
Brabant Delta Water
Several municipalities
Activities are carried out by special purpose machines like our Octopus Multi-Mow and mobile cranes.

The Octopus is a Claas Xerion equipped with four Herder mowing arms. This makes it possible to mow either side of the ditch in a single pass.
Our Multi-Mow can be put on different track widths. This makes it possible to drive through miscellaneous crops without damaging them.